Kenosha Dental Office
Comfort and convenience are the hallmarks of Dr. Josephine Chianello Berman's office operations. To ensure your convenience, below is the information you need about our hours, location, appointment scheduling, insurance acceptance, and billing.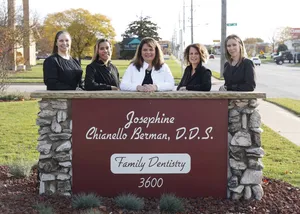 Josephine Chianello Berman, D.D.S.
3600 80th Street
Kenosha, WI 53142
Tel: 262-697-5444
Fax: 262-942-1378
Email: [email protected]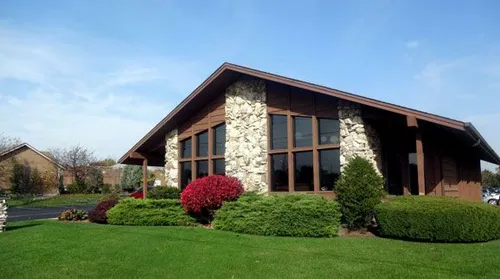 Appointments
We see all patients on an appointment basis. However, if an emergency arises call us immeadiately and we will see you as quickly as possible. If your are unable to keep your appointment, 24 hour notice allows us to give your reserved time to another patient. To schedule or reschedule an appointment please contact our office at 262-697-5444.
Insurance and Billing
We accept most traditional insurance plans, contact our office to verify acceptance of your plan. Dr. Josephine Chianello Berman is a provider for Delta Dental Premier.
Our office is committed to helping you maximize your insurance benefits. Because insurance policies vary, we can only estimate your coverage in good faith but cannot guarantee coverage due to the complexities of insurance contracts. Your estimated patient portion must be paid at the time of service. As a service to our patients, we will bill your insurance company for services provided. If you have any questions, our courteous staff is always available to answer them.
Payment Options
In order to make paying for your dental services as convenient as possible, Dr. Josephine Chianello Berman's Dental office has a number of payment options, including cash, checks, VISA, MasterCard, Discover, and CareCredit. Our office manager will be happy to assist you with any of your financial concerns.
Financing Options
CareCredit is here to help you pay for treatments and procedures your insurance doesn't cover. We offer No Interest* financing or low minimum monthly payment options so you can get what you want, when you want it. You can even use CareCredit for your family and favorite pet.
With three simple steps, including an instant approval process, it's easy to apply for CareCredit. After you're approved, you're free to use CareCredit for the services you choose including LASIK, veterinary, dentistry, cosmetic, hearing aids and more.
CareCredit is endorsed by some of the most credible organizations specific to each healthcare profession we support. And CareCredit is a GE Money Company, so you know you can count on us. For over 20 years, we've been helping over five million cardholders get the healthcare treatments they want and need.
Now you don't have to worry about saving up for the procedures you want and need. With CareCredit, the decision's in your hands to get what you want, when you want it. For more information or to apply online, visit carecredit.com.
Facilities and Equipment
Advanced Sterilization Systems
Chairside Whitening
Cosmetic Imaging (Before and After Photos)
Implant Restoration
Cosmetic Dentistry
Intra-Oral Photography